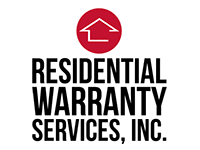 RWS experienced a home warranty renewal rate that the company believed fell short of industry benchmarks
Background
Residential Warranty Services (RWS) is the country's largest provider of solutions for home inspectors, including a wide range of home warranties, mold/radon/air quality testing, call center/scheduling services, and more.
Challenge
As part of a home inspection, a home inspector who utilizes RWS's solutions provides a home buyer with a home warranty. The home warranty ranges in duration from 12 to 24 months, after which time the home buyer can choose to renew the warranty in order to extend the warranty's coverage.
Historically, RWS experienced a home warranty renewal rate that the company believed fell short of industry benchmarks. RWS engaged Carema Consulting to create and implement a plan to increase that renewal rate and the corresponding revenue from renewed warranties
Solution
To help identify the best potential opportunities for increasing the renewal rate, Carema Consulting led the RWS team through several exercises that included a segmentation of the home warranty owners and a Year 1 customer journey alignment. As a result, the Carema/RWS team identified three distinct strategies for driving increased home warranty renewal rates:
Convert the home warranty owner midstream in her warranty period from an opt-in renewal to an evergreen renewal.
For the existing renewal campaign targeting a home warranty owner at the time period leading up to a warranty's end date, modify the cadence and messaging of the emails and outbound phone calls.
Win back lapsed home warranty owners, a segment that hadn't previously been identified for marketing outreach.
Carema Consulting then created a comprehensive marketing campaign for each strategy, which the RWS team implemented.
Result
During the first three months of implementing Carema Consulting's plans, RWS realized an increase in total renewal revenue of more than $1,500,000.
business objectives identified
increase in total renewal revenue